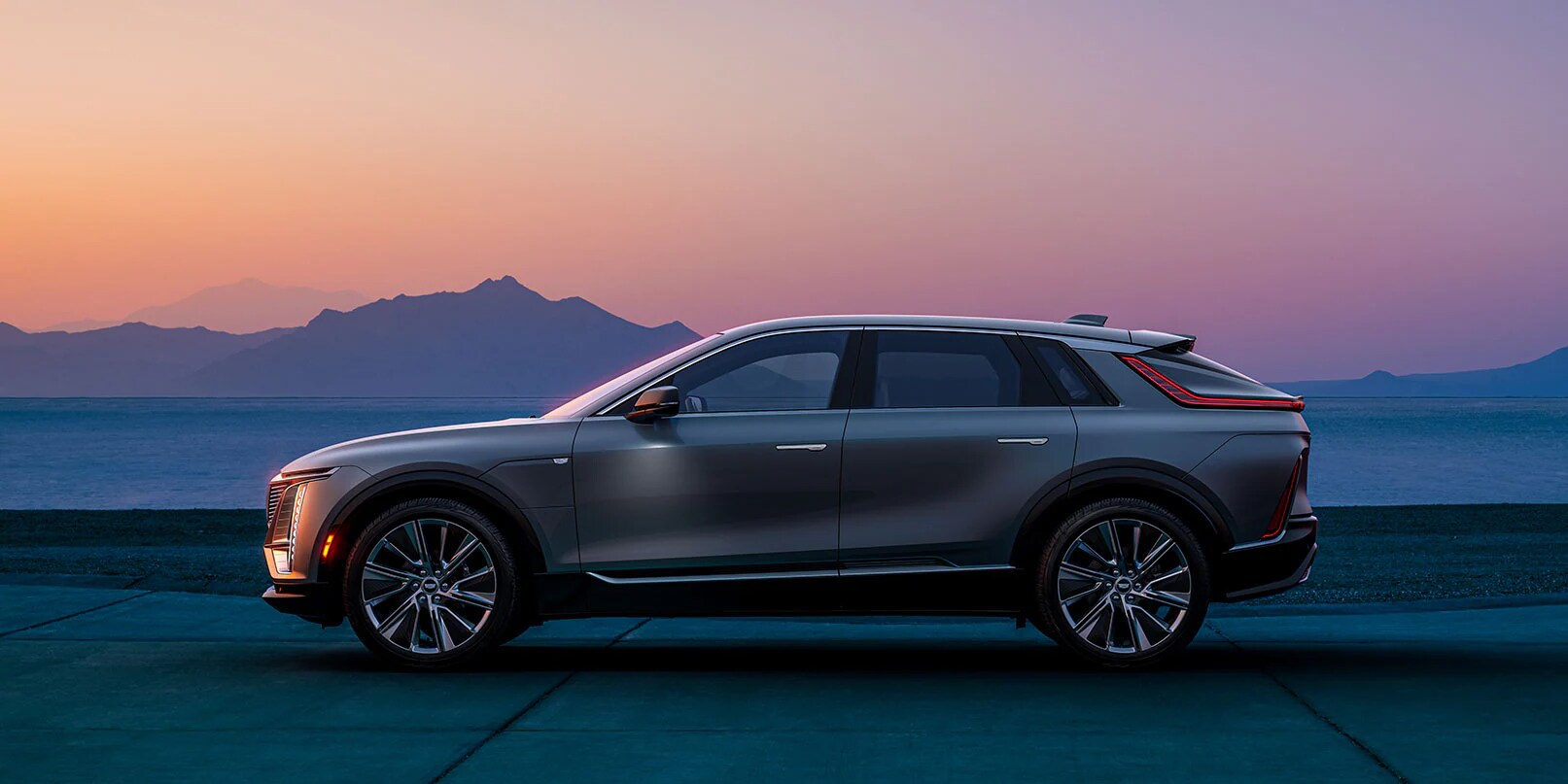 Did you know that by 2030, all new Cadillac cars will be electric? While a couple of Cadillac vehicles are offered with mild hybrid systems in some parts of the world, a fully electric SUV will be available soon. Today, we want to discuss the 2023 Cadillac LYRIQ and what we know about it so far.
Power and Drivetrain
In its base setup, the Cadillac LYRIQ comes with rear-wheel drive, which means the electric motor is on the rear axle. If you opt for all-wheel drive, you will get an additional engine on the front axle. With rear-wheel drive, this SUV pumps out 340 horsepower and 325 lb.-ft. of torque.
Driving Range and Charging Time
The Cadillac LYRIQ comes with a 100-kWh battery that will let you travel up to 300 miles when it's completely charged. And using a DC fast charging station, you'll be able to get up to 76 miles of driving range in just 10 minutes of charging. With 30 minutes, this increases to 195 miles.
Tech
The driver's gauge display and infotainment system in the Cadillac LYRIQ are one and the same, and they both share a huge 33-inch curved LED display. Standard features include a Wi-Fi hot spot and Android Auto™/Apple CarPlay® integration. There are also built-in Google components, including Maps, Play, and Assistant. In addition, you'll be able to equip your SUV with a 19-speaker AKG sound system.
Safety
You'll be happy to know that the Cadillac LYRIQ comes with an assortment of features to enhance your safety. These include forward collision alert, automatic emergency braking, and rear park assist. Blind zone steering assist, rear cross-traffic braking, and adaptive cruise control are also standard.
To learn more about the Cadillac LYRIQ and when you can expect to see it in our showroom, get in touch with Fields Cadillac St. Augustine.